Shandong Kangtai Industrial Co., Ltd. is a comprehensive company integrating science, industry and trade. The leading products are massage, health and fitness products led by "Rongkang" massage chairs, and "Yunkang Kangtai" massage robot series. Products and "Kangtai" brand auto parts products.
company address
No.389 Jincheng Road, Zhaoyuan City, Shandong Province

contact number
400-658-2511
E-mail
kangtai@nystgx.com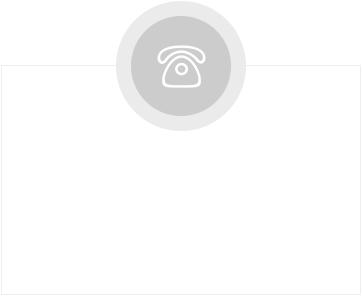 是一个集科、工、贸于一体的综合性公司,其前身为烟台市招远自动化仪表厂,创建于1984年,1997年成立了招远市康泰工业集团公司,2003年5月份改制为股份制公司,工商注册为山东康泰实业有限公司,注册资金2080万元,现有员工1100人,占地面积600亩,分康泰工业园和滨海高科园两大园区,拥有资产8亿元,营业额和利税年平均增幅均达到30%以上。 Shandong Kangtai Industrial Co., Ltd. is a comprehensive company integrating science, industry and trade. Its predecessor was Yantai Zhaoyuan Automation Instrument Factory. It was founded in 1984. In 1997, it established Zhaoyuan Kangtai Industrial Group Co., Ltd. in 2003. In May, the company was restructured into a joint-stock company. The industrial and commercial registration was Shandong Kangtai Industrial Co., Ltd., with a registered capital of 20.8 million yuan. It currently has 1,100 employees and covers an area of 600 acres. The average annual increase in turnover and profits and taxes has reached more than 30%.
In order to ensure the continuous and high-speed development of Kangtai, the company also carried out technical joint and cooperative development with Tsinghua University, Aerospace University of Science and Technology, Japan's Matsushita Electric Works and Shandong Robot Research Institute. At the same time, the company also organized regular professional knowledge and business management training in a way of inviting to go out to ensure that the knowledge is updated in a timely manner, the concept is always advanced, the comprehensive quality of employees and the comprehensive strength of the company are continuously improved, so as to be prepared and keep up Advance. The company is a high-tech enterprise, Shandong Provincial Engineering Technology Research Center, Shandong Provincial Enterprise Technology Center, Shandong Provincial Industrial Design Center, Agricultural Bank of China AAA credit rating, and China Customs AA credit rating enterprise. It has formulated national standards and industry standards, undertook the national 863 plan, the torch plan, etc. The company has 236 national patents, including 27 invention patents. The company has passed ISO9001, IATF16949, ISO14001, ISO45001 quality, environment, occupational health and safety management system certification, ISO13485 medical device management system certification, GB / T29490 intellectual property management system. 、CQC 等认证。 The products have passed CE, GS, FCC, cETLus, cTUVus, ROHS, PSE , CQC certifications.
Shandong Kangtai adopts a diversified business strategy. There are three major series of leading products:
One is a series of massage, health and fitness products led by massage chairs;
The second is auto parts products;
The third is automation instruments and intelligent hardware products;
Massage, health and fitness products are:
"Rongkang" series intelligent massage chair is the leading product of Shandong Kangtai. Since the 1980s, the production of massage chairs has been completed. After two decades, it has completed three development stages of simple massage, general massage and full-function intelligent massage. In 2009, it introduced the top of automatic detection, intelligent control and 3D stereo massage. Massage chairs; At present, Kangtai people who dare to be the first are pushing Rongkang massage chairs to the stage of Chinese medicine massage robots, which has become a key project of the National 863 Program-the implementation unit of Chinese medicine massage robots. Relying on its strong technical force, the company introduces new products with unique functions every year, and cooperates with its main customer, Panasonic, Japan to conduct the primary development and secondary design of massage chairs. For many years, Matsushita Japan has been using Shandong Kangtai, which has strong strength and professional status in the field of research and development and manufacturing of massage chairs, as a partner of Panasonic massage chairs in China, and has established a "Panasonic Office" in Kangtai. The resulting trade volume has exceeded 10 million US dollars for many years in a row. The company has also developed more than 30 models of high, medium and low-grade massage chairs and hundreds of styles according to the different needs of customers in the East and West. The products are fashionable, beautiful and generous, and are well received by consumers at home and abroad and partners. favorite. Advanced functions and reliable quality have promoted the steady development of Kangtai in the domestic market.
In addition, the "Kangtai" series of health massagers and fitness equipment also has more than thirty varieties, all of which meet various customer needs with various performances, and provide reliable services for human health physiotherapy.
Massage chairs, health care products and fitness products based on massage chairs are widely sold at home and abroad. There are already more than 900 sales outlets in China, occupying the first, second and third level markets in 29 provinces, municipalities and autonomous regions. In terms of brand building and terminal support, in accordance with the principle of intensive cultivation, we strengthened the decoration of specialty stores and counters, unified VI identification and terminal material configuration, and organized professional training for shopping guides across the country, which achieved good results, and the sales volume rose sharply; The foreign trade market is mainly exported to more than 30 countries and regions such as the United States, Japan, South Korea, Europe, Australia, the Middle East and South Asia, and the annual foreign exchange earning exceeds 10 million US dollars.
Auto parts products: In order to fully enter the auto parts field, the company has invested 300 million yuan to successfully implement the "Technical Transformation Project of Automobile Massage Seats and Intelligent Hardware Products", "Car Seat Skeleton Project" and "Automotive Drive Axle Project" 》, Mainly produces car seats, suspensions, rear axles, control arms and other products. The products are used by Zhongyu Benz, GM Dongyue and GM Wuling. Some high-end products are jointly produced with South Korea.
"Zhaoyi" brand automation instrument series products: There are five series of more than 100 varieties of instruments, such as level, analysis, pressure / differential pressure, temperature, and intelligent display. Meters, instrument panels, cabinets, cable bridges and other products can be widely used in power , Petroleum, petrochemical, metallurgy, pharmaceutical, papermaking, environmental protection and other industries.
The concept of honesty and commitment, customer-oriented Kangtai. In the future, Kangtai will continue to serve our customers with integrity and good service.